meeri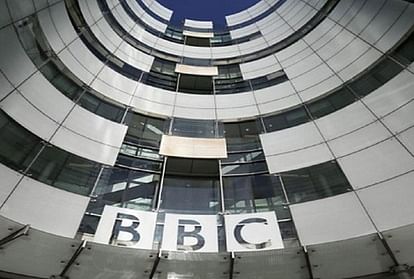 The BBC
– Photo: Agency (Photo on file)
Expansion
The BBC has fired renowned sports pundit Gary Lineker from his football show for criticizing British government policies on social media. Wildlife expert Sir David Attenborough's documentary episode explaining the reasons for the disappearance of wildlife in Britain has been cancelled. Describing it as "interesting", India's Union Information and Broadcasting Minister Anurag Thakur asked the BBC what kind of journalism he does.
Anurag Thakur wrote on social media: "BBC has high claims of fair and independent journalism but sacks its chief sports presenter for writing something on social media. Fabricating fake stories and ethical journalism are contradictory things. Those who spread malicious propaganda using invented words cannot be expected to have the morals or courage to stand up for the freedom of journalism. It is noteworthy that on Friday afternoon former England footballer Gary Lineker, host of the leading football show Match of the Day, was banned from hosting the show.
Many presenters refuse to join the BBC
Several presenters stated that it would not be appropriate for them to work for the BBC in these conditions, refusing to join the BBC until Lineker's return. On Saturday night the BBC apologized to its staff and viewers, saying it was broadcasting a limited programme.
,