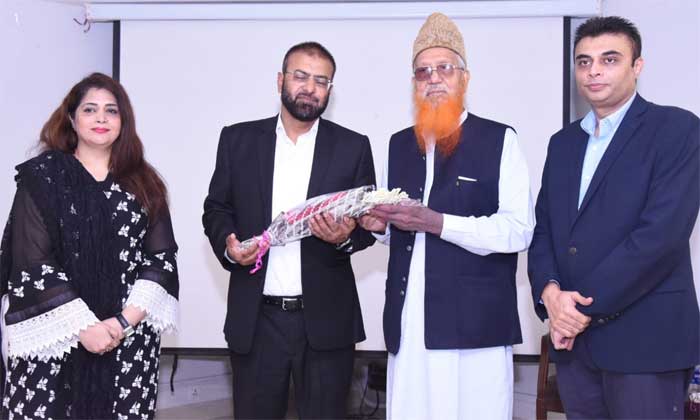 Imran Zakir
KARACHI: The Federation of Pakistan Chamber of Commerce and Industry Law and Order Committee (Sindh Region) organized an awareness session on the issue of child abuse and mental health to raise awareness of its importance in the society at FPCCI headquarters here on Tuesday. done
The Chief Guest of the event is UAE Consul General Buket Ateeq Al-Romanti and Senior Police Captain Suhai Aziz as Guest of Honor.
Speaking on the occasion, Dr. Arshad Saleem, Chief Operating Officer of Hamdard Laboratories said that the cases of child abuse in the society are increasing continuously, which requires attention of everyone as it not only destroys the lives of the victims. , but his parents also suffer. Parents should keep an eye on their children at all times as it is their primary responsibility.
Guest S.S.P. Suhai Aziz said that the Child Rights Act has been finalized and corporal punishment is finalized by the Law Ministry, so the culprits will be put behind bars. I am in collaboration with human rights activist organizations to prevent the society from heinous crimes.
Due to lack of education we are still facing cases of child abuse in our society. Our senior leadership including our Inspector General Ghulam Nabi Memon is working closely with the civil
The society and CPLC have donated an app "Zainab Alert" to report such incidents.
Reema Aziz shared her experience of caring for abused children which shocked the audience that most abusers have the 3Ws in common that they are well educated, good and established people.
On this occasion, Muhammad Yusuf Jeet, Syeda Rafia Mamooji, Nausheen Barkat and Naveed Wahid also addressed the audience.