meeri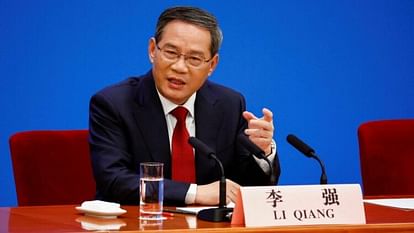 Chinese Prime Minister Li Qiang
– Photo: Social media
Expansion
Newly appointed Chinese Premier Li Qiang held his first press conference on Monday. During this, he defended the Chinese government's zero covid policy. Let us tell you that there has been a lot of opposition to China's zero covid policy. For the first time in decades, anti-government protests took place in China. However, now China's new premier has defended the Zero Covid policy and justified it. Along with this, it has also been claimed to have many benefits.
Li Qiang said that due to the "Zero Covid" policy, the situation in China, a country with a high population density, returned to normal in less than two months. This is very important. Qiang said that under the leadership of the Communist Party, the people of China have remained united in the fight against Corona for three years. We have now won the decisive battle against the disease. It is significant that during his speech, Li Qiang did not name the Zero Covid policy even once.
also read this – China: Achieving 5% growth rate is not easy, know what else new Premier Qiang said about China's economy
Let us inform you that there has been a lot of criticism about China's Zero Covid policy. Because of this, China's growth rate fell to three percent, the lowest in a decade. Amid strong protests, China suddenly ended its Zero Covid policy. Due to this, corona cases increased rapidly in China, and a large number of people also died. Li Qiang also said that steps have been taken at all levels to strengthen the country's health services. Along with this, the production of new vaccines and medicines has also been accelerated.
,