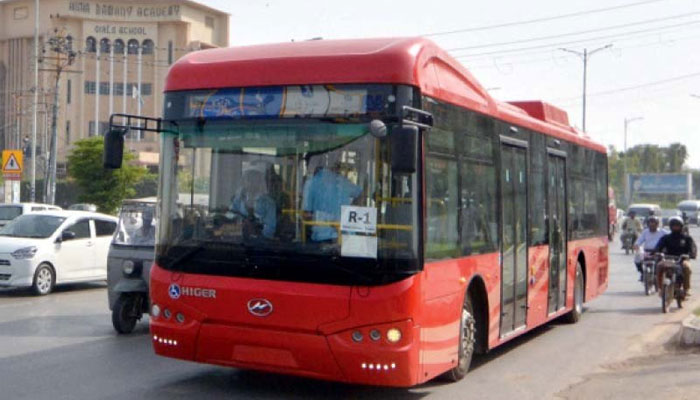 There is good news for the passengers of People's Bus Service in Karachi that the buses of the Gulshan Hadid route will now run to the Shahrah Faisal Tower.

Provincial Transport Minister Sharjeel Inam Memon chaired the meeting and it was decided that the People's Bus Service will drive from Gulshan Hadid to the tower from Monday. The route has been changed at the request of the people of Gulshan Hadid.
Provincial Transport Minister Sharjeel Inam Memon says that from September 29, the number of buses will also be increased on the Khokhrapar-Tower route and 30 buses will operate on this route.
He said that the demand for the bus service for people is increasing, we need to further improve the service, overloading will be discouraged because many complaints are received on this subject.
The provincial minister instructed the Sindh Mass Transit Authority to form a monitoring team and said the monitoring team will prepare a daily report on the on-time departure of buses, overloading and other issues.
The meeting also discussed the activities of the People's Bus Service in Larkana, the provincial minister instructed the MD Mass Transit Authority to contact the Larkana district administration on a daily basis to solve the problems on the routes.
.