meeri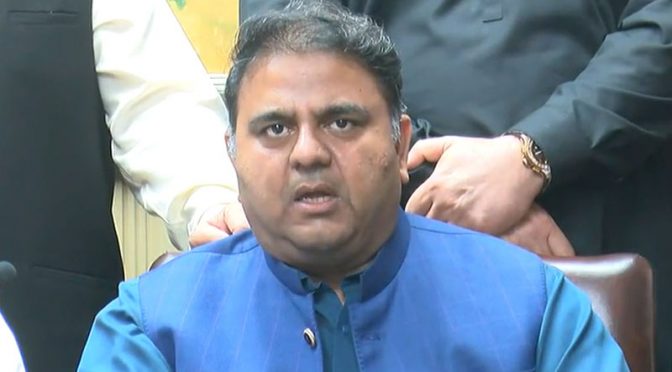 Lahore: (web desk) Pakistan Tehreek-e-Insaf leader Fawad Chaudhary has said Imran Khan is in better health, has had surgery and a bullet has been removed from his leg.
Speaking to the media, he said the fight will continue at any cost, we know the killers, the attack on Imran Khan is an attack on Pakistan.
He said Imran Khan is the leader of Pakistan, this movement will not stop, Imran Khan himself will lead.
Fawad Chaudhary said Imran Khan will be back to normal tomorrow, we know from the assassins who attacked, Rana Sanaullah was about to crush his head.
He said Imran Khan is the leader of all Pakistan, today there was a planned attack on Imran Khan, there should be a transparent investigation by the police.