meeri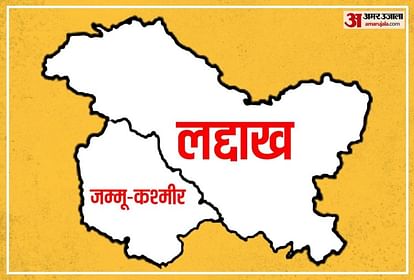 Jammu and Kashmir and Ladakh
Photo: Amar Ujala Graphics
Expansion
India attacked Pakistan at the 146th Assembly of the Inter-Parliamentary Union (IPU) in Bahrain on Monday. During his address, the representative of Pakistan once again raised Kashmir. In contrast, India through Right of Reply (ROR) has termed Pakistan as an "exporter of terrorists" in the IPU.
India gave a reply to Pakistan and said that it has no right over Jammu and Kashmir and Ladakh. Rajya Sabha MP Dr. Sasmeet Patra in his speech said, it is unfortunate that Pakistan has once again mentioned Jammu and Kashmir, an integral part of India, in its statement, it is completely unacceptable. Patra further said, the Union Territories of Jammu and Kashmir and Ladakh have always been and will remain an integral and inseparable part of India. Pakistan has no right to comment on India's internal affairs.
A terrorist center in Pakistan
MP Dr Sasmit Patra said he called for the illegal and forcibly occupied Indian territories to be vacated with immediate effect. It is ironic that a country that is an exporter of terrorists is responsible for fueling countless cross-border terrorism.
India called Pakistan's claim baseless even in the United Nations Security Council
Earlier, India's Permanent Representative to the United Nations Council Ruchira Kamboj during a debate on women, peace and security termed the remarks made by Pakistan's Foreign Minister Bilawal Bhutto Zardari on the Union Territory of Jammu and Kashmir as frivolous, baseless and politically motivated. . . Kamboj said India's focus has been and will remain positive and future-oriented. India's condemnation of Pakistan before a global parliamentary body has once again exposed Pakistan's false propaganda on Kashmir. India's standing and strength in the International Parliamentary Forum was recognized and appreciated by other member countries.
,