meeri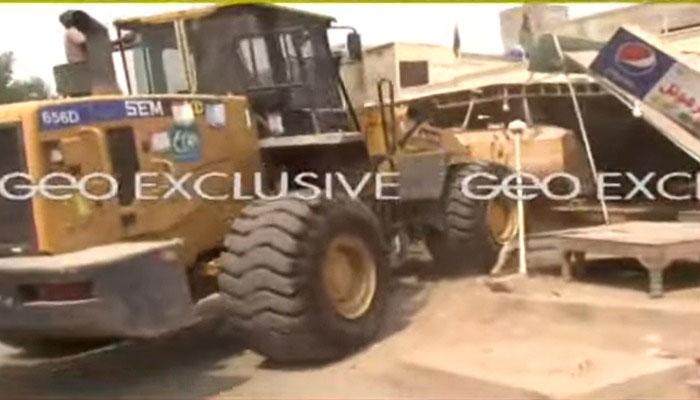 During the anti-encroachment drive in the Golestan Johar Shem 6 area of ​​Karachi, a clash took place between the police and citizens.

When the counter-attack cell, the police and heavy machinery arrived on the ground for an operation following the order of the court, the citizens were pelted with heavy stones.
The police started aerial firing and shelling.
Against the encroaching cell, it started the process of demolishing the illegal constructions using heavy machinery.
KDA representatives say that the operation is being carried out in light of court orders, the plots should be handed over to the allottees, the plot of President Arif Alvi in ​​block 10 of Golestan Johar will also be handed over.
The authorities say that the plot of the president is occupied in the form of a house and a shop. In the first phase, about 2,000 plots should be expropriated, and there are houses, shops and other permanent buildings on the occupied land.
On the other hand, protesters are pelting stones at the anti-encroachment team from the rooftops.
.