meeri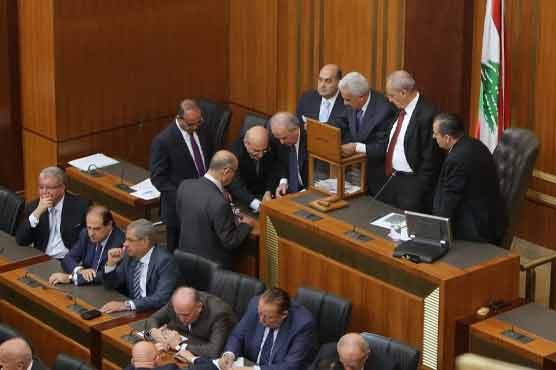 Beirut: (Web Desk) The parliament of the Arab country of Lebanon failed to elect a new president for the 11th time.
According to a foreign news agency, Lebanon's 11th presidential election was held in the Lebanese parliament, where presidential candidate Michael Mouad received 34 votes, but the 37 members who participated in the vote returned blank ballots.
Presidential candidate Eisam Khalifa received seven votes, Das Barood two and Eduard Hanen only one vote. In October 2022, a transitional government was formed in the country after the resignation of the then president Michel Aoun.
Lebanon is going through the worst economic crisis and the transitional government has been given the task of solving it.
Lebanon signed an agreement with the IMF in April 2022 with promises of economic reforms and anti-corruption measures, but the IMF has often criticized Lebanon's policies.
As the country's currency lost 95 percent of its value following the collapse of the country's economic system in 2019, the Lebanese pound fell further on Thursday to 50,000 per US dollar.