meeri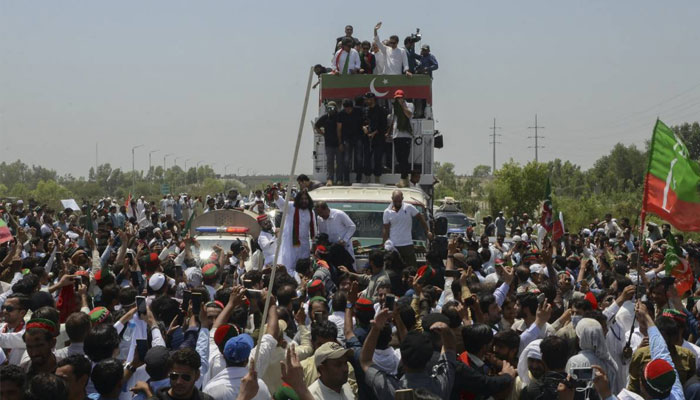 A PTI activist who fell off a truck on Lahore Hali Road last Friday and was injured died in hospital.
CCTV footage shows a worker named Hasan Baloch riding a PTI banner truck on his way to join the long march when he suddenly fell after hitting the branches of a tree and was seriously injured.
Hassan Baloch was rushed to Services Hospital, where he succumbed to his injuries yesterday.
Hasan Baloch, 49, was a resident of Sutra Mandi in the Lohari Gate, who was cremated.
Obviously, during PTI's long march, a female reporter from a private TV station also died under Imran Khan's container while performing her duties.
.