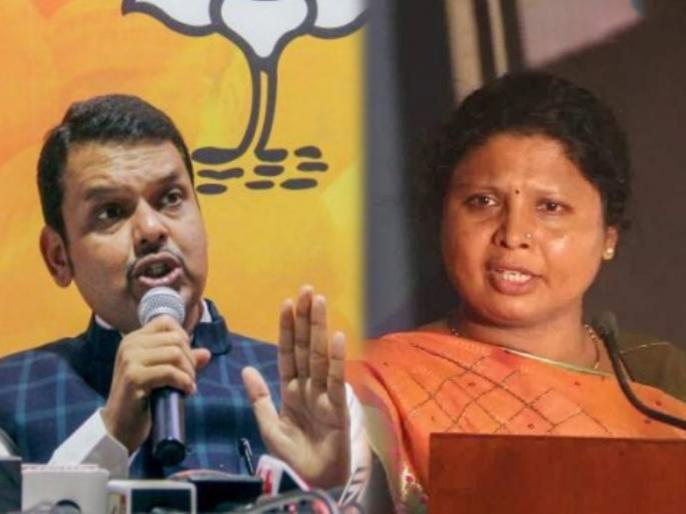 Maharashtra Politics: After the Bombay High Court granted permission to the Uddhav Thackeray group to hold a Dussehra gathering at Shivaji Park, Shiv Sainiks across the state cheered in large numbers. A large number of Shiv Sainiks had gathered at the Shiv Sena Bhavan. Speaking on this occasion, Shiv Sena deputy leader Sushma Andhare along with state deputy chief minister and home minister Devendra Fadnavis strongly targeted the Eknath Shinde group. Devendra Fadnavis' grip on the administration has loosened. You are shirking the responsibility, said Sushma Andhare.
Faith and patience are two important things. Power is being misused under the guise of the municipality. Law and order issue did not arise. No stampede occurred. Will it not be created in BKC grounds? Taking BKC's ground and asking for Shivaji Maidan is a distortion. Devendra Fadnavis' grip as Home Minister was loose. As the Home Minister, you shoulder the responsibility. You have not got hold of the administration. Sushma Andhare has asked whether this means that all the work is done by the Chief Minister.
If you say Shiv Sena is over, see how much the crowd gathers
If you say Shiv Sena is over, see how much the crowd gathers. Alibaba broke MLA. 40 thieves went along. I was able to break the MLA. But, the people at the bottom could not be broken. Sushma Andhare expressed the belief that these people are still with Uddhav Thackeray. BJP leader Mohit Kamboja should not tweet. Andhare strongly suggested that Rane should not hold press conferences immediately.
Meanwhile, Sada Saravankar opens fire. Because of that, the problem of law and order arises. Narayan Rane says I will make this difficult, I will make it difficult. Who is speaking this language of bullying?, whose MLA is Prakash Surve. He speaks the language of cutting hands and feet. Andhare alleged that because of that, the rulers are always failing to rein in Saravankar, Narayan Rane, Prakash Surve.
Web Title: shiv sena sushma andhare criticized dcm devendra fadnavis after mumbai hc gave permission of dasara melava at shivaji park to uddhav thackeray
Get Latest Marathi News , Maharashtra News and Live Marathi News Headlines from Politics, Sports, Entertainment, Business and hyperlocal news from all cities of Maharashtra.
.