meeri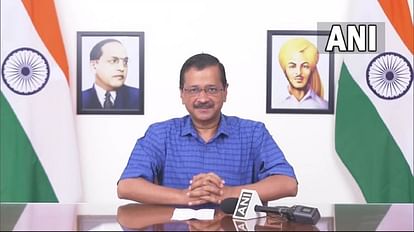 arvind kejriwal
Photo: ANI
Expansion
The approval of the President has been obtained for the increase in the salaries and allowances of the MPs from Delhi. Along with this, the salary of all Delhi MPs has now been increased by 66 percent. Now MLA from Delhi will get salary up to 90,000 thousand. Earlier, the salary of Delhi MPs was Rs 54,000.
After receiving the President's approval for this salary increase proposal, the Department of Law, Justice and Legislative Affairs issued a salary increase notice. Now the Prime Minister, the Ministers, the Speaker of the Assembly and the Leader of the Opposition will get a total of 1.70 million rupees per month including salary and allowances, while earlier they were getting 72 thousand rupees. Significantly, the proposal for this pay hike was passed in the Delhi Assembly on July 4, 2022.
Upon the assent of the Speaker to the Members of the Legislative Assembly of the National Capital Territory of Delhi (Salaries, Allowances, Pensions, etc.) Act, 1994, the Department of Law, Justice and Legislative Affairs, the Government of Delhi issues a notification amending the salaries,… https://t.co/1NqlsStnzY pic.twitter.com/qjYLyDDN0Q

— ANI (@ANI) March 13, 2023
Delhi MPs salary hiked after 12 years
An interesting thing has come to light regarding the salary hike of Delhi MPs that their salary has increased after full 12 years. According to the notification issued by the department, the system of increased salary of MLAs will be applied from February 14, 2023.
According to the information, in the month of July last year, after the adoption of separate bills, the proposal for raising salaries was sent to the Ministry of Internal Affairs. After Praswat's review, the president approved it on February 14, due to which the MPs' salary has increased by 66 percent.
,