meeri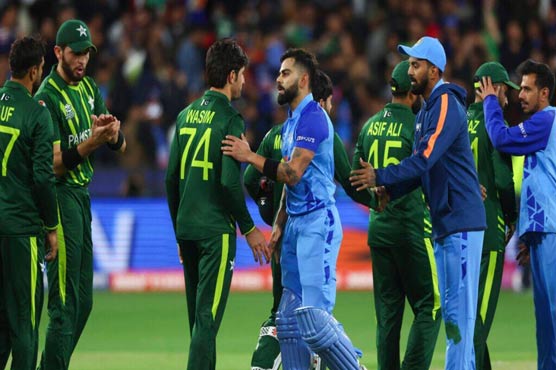 Lahore: (Web Desk) Pakistan's participation in the ODI World Cup scheduled in India will be subject to government permission.
Nayam Sethi said in the media conference that India's stand is that the Asia Cup should be shifted from Pakistan, we are saying that if you don't come we will have to think about the World Cup as well. It is on C.
He said that Pakistan is also hosting the Champions Trophy, I will keep all options open in the meetings, but after the Asia Cup, the issue of the Champions Trophy will also come up.
Najam Sethi said we asked the government about this issue, what to do if they don't come to the Asia Cup, if the PCB model says you go there and play, then you will have to play, this is what the Government is saying in the newspapers. It appeared attitude that if India doesn't play here, then Pakistan won't play there, so they have to accept this too.
He said there are serious problems, if other teams are coming to Pakistan and they don't have security concerns, then why is India so worried. I have a security issue.
Nayam Sethi further said that these issues will be discussed in the ICC meeting, we will take a decision which will be in the interest of the country keeping in mind the instructions of our government and security agencies.