meeri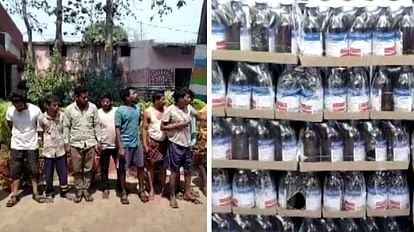 Accused arrested, illegal cough syrup
Photo: ANI
Expansion
Odisha Police have busted a racket involved in illegal procurement, transportation and sale of cough syrup in Balangir and neighboring districts. Balangir SP Nitin Kushalkar said police arrested 35 cough syrup mafia. Bottles of cough syrup worth 35 million rupees were seized.
Hisar: Hemp was brought from Odisha hidden in tractor tires kept in a truck, two accused arrested, worth millions
SP Nitin Kushalkar said the police had frozen two crore rupees in the bank account of a supply company. In the operation, the police found a village-made pistol, a Mahindra XUV vehicle, two Mahindra pick-up vans, a Tata ACE vehicle, two motorcycles, 17 mobile phones, gold ornaments and other items.
,