meeri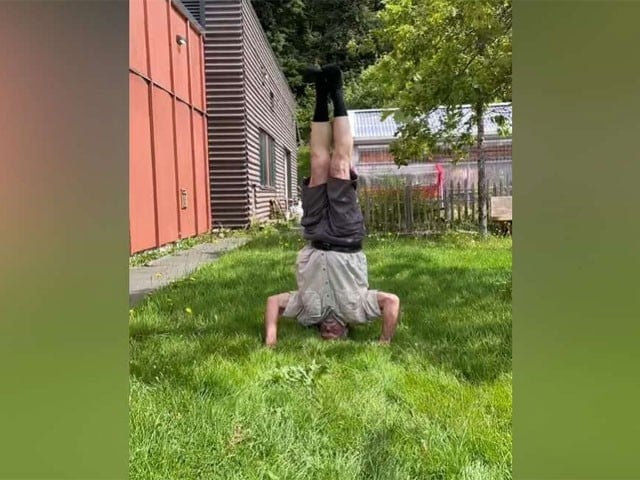 British Columbia: (Web Desk) An 82-year-old Canadian man has entered the Guinness Book of Records as the oldest person to perform a chair acrobatics.
Bruce Ives, from British Columbia, Canada, has been doing gymnastics since he was 15 years old. He said he started the tradition of holding the head on his birthday 20 years ago.
He said that when he was in his 60's his grandchildren/great grandchildren were on the lawn and then he did this to get the kids to do gymnastics, from then on they started doing headstands.
Bruce Ives achieved the Guinness World Record for the oldest person to do this feat by standing on his head on August 7 last year at the age of 82 years and 43 days.