meeri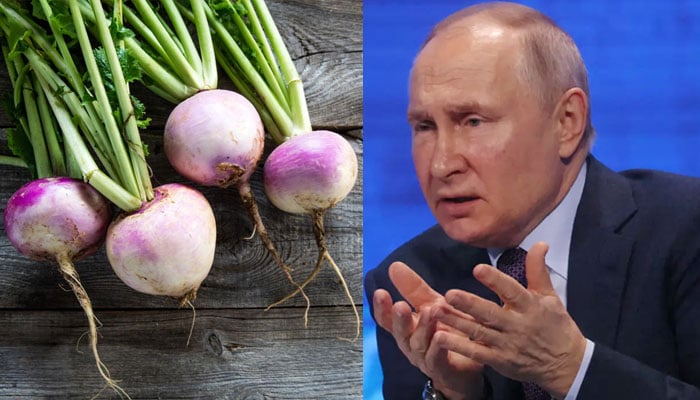 Russian President Vladimir Putin has mocked Britain over the vegetable crisis.
According to foreign media, Vladimir Putin proposed that the West should come to Russia for vegetables in the face of a major crisis.
Russia's president has reportedly mocked a UK minister for advising people to eat turnips after sanctions failed to collapse the Russian economy.
Russian President Vladimir Putin has said that the Russian economy is stable despite Western sanctions over the war in Ukraine.
He said that Western countries themselves suffer from problems where their leaders advise citizens to use turnips instead of lettuce or tomatoes.
Vladimir Putin added that turnips are a good thing, but they may have to come to Russia for turnips because our harvest is much larger than that of our neighbors in Europe.
According to foreign media, this statement of the Russian president was actually a reference to the statement of the British Minister of the Environment, Theresa Coffey.
The British minister recently advised his people to eat turnips because of the lack of variety of vegetables.
.