meeri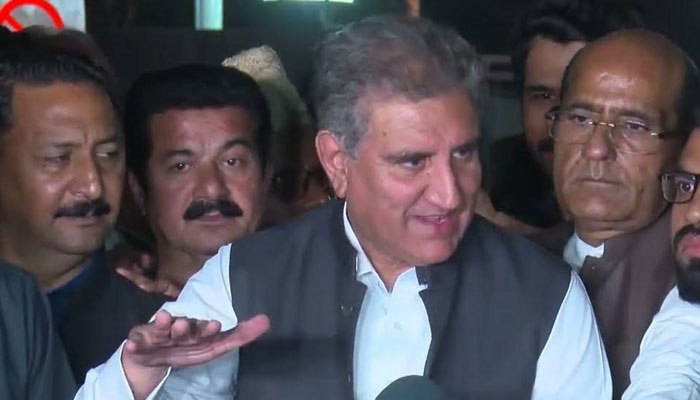 Pakistan Tehreek-e-Insaf (PTI) leader Shah Mehmood Qureshi ordered party workers to reach Zaman Park today despite the ban under Article 144.
Talking to the media in Lahore, Shah Mehmood Qureshi said that Article 144 has no justification and will challenge the decision.
He said that against Article 144, he will also go before the Lahore High Court despite the holiday on Sunday.
Shah Mahmood Qureshi said that he will ask the Lahore Election Commission to make the interim government binding on him, if the elections are called then there is no justification for banning the rally.
He directed the workers to remain calm and said that in order to reach Zaman Park today at 2 pm, the rally will be led by Imran Khan today.
It should be noted that after Imran Khan's announcement to walk out on the rally today, the Punjab government has called in the Rangers by imposing section 144 in Lahore and there will be a curfew on the rallies.
.