Authored by
Priyanka Vartak
|
Maharashtra Times.com
|
Updated: Sep 23, 2022, 5:18 PM
Share Market Closing Bell: On Friday, the Sensex closed down 1,020.80 points, or 1.73 percent, at 58,098.92, while the Nifty closed down 302.45 points, or 1.72 percent, at 17,327.35. Apart from this, Sun Pharma, Tata Steel and ITC were the top gainers, while Powergrid, NTPC and M&M suffered losses. Elsewhere in Asia, markets in Seoul, Tokyo, Shanghai and Hong Kong fell.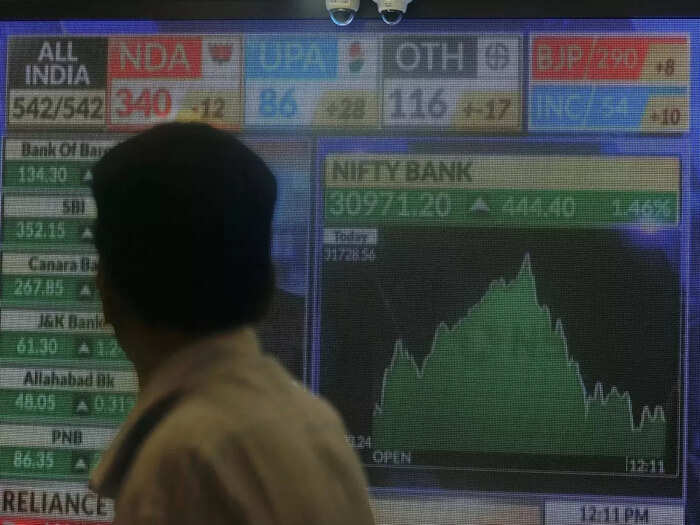 Mumbai :
Domestic stock markets fell for the third day in a row on Friday amid weak performance in global stock markets. The BSE Sensex closed down 1,020.80 points at 58,098.92 and the NSE Nifty closed down 302.45 points at 17,327.35. BSE-NSE witnessed a big fall on Friday. At 2.45 pm, the Sensex was down 1010.55 points (1.71%) at 58,109.17. Meanwhile, the Nifty was trading 268.10 points or 1.52% lower at 17,361.70.
Investors lose crores
All the companies listed on BSE have lost around Rs 5 lakh crore as their market cap has come down to Rs 276.6 lakh crore. Shares of banks and financial services companies have fallen sharply. Heavyweight and D-Street favorite HDFC Bank fell nearly 2.7 percent on the Bank Nifty. Foreign investors on Thursday sold shares worth over Rs 2,500 crore from the Indian market amid fears of a global slowdown.

A share worth less than Rs.100; It will give good returns to the investors
Earlier around 1.20 pm, the Sensex broke over 800 points and is trading at 58,236.96, down 1.46%. The Nifty fell by 263.60 points (-1.5%) to 17,366.20. Also, BSE's flagship Sensex opened down 558.59 or 0.94% at 58,561.13. Meanwhile, NSE's Nifty opened down 147.55 points, or 0.84%, at 17,482.25.

Major blow to Mahindra Finance; Shares fell 13 per cent, following RBI's action
Repo rate hike likely
The Monetary Policy Committee of the Reserve Bank of India will meet on September 28-30. In the month of August, retail inflation has again reached close to seven percent. After that, speculations are being made to raise the repo rate again from RBI. On September 30, the RBI is expected to announce a hike in the repo rate by 35 to 50 basis points.
Growth forecasts fall
One after the other, several rating agencies are downgrading the growth rate of the Indian economy. This has increased the anxiety of the market. On the other hand, decline in production of kharif crops may increase inflation. This is also a cause for concern.

It was the leading stock for price volume breakout in the bearish stock market
An aggressive stance by the Federal Reserve
The US central bank raised interest rates by 0.75 percent on Wednesday this week, but did not say it would continue to raise interest rates. Experts expect the Fed to raise interest rates by 0.75 percent in November and 0.50 percent in December. According to ICICI Securities, the way the Federal Reserve continues to raise interest rates, the US economy could go into recession in the second quarter of FY2022-23. The situation in America is affecting the global economy and the Indian market has not been able to save itself from this.

.