meeri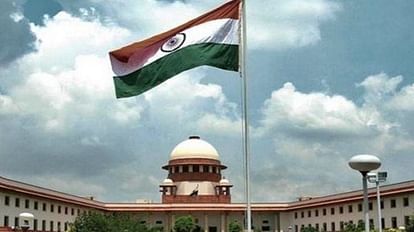 Supreme Court.
Photo: ANI
Expansion
The central government has responded to the Supreme Court regarding the transfer of persons detained under the Public Safety Act to jails outside Jammu and Kashmir. The Center told the Supreme Court that national security is involved in it. The Supreme Court had on November 4 last year sought a response from the Center and the Jammu and Kashmir government and others on the petition. A bench comprising Chief Justice DY Chandrachud and Justices PS Narasimha and JB Pardiwala was hearing the matter.
In fact, Srinagar resident Raja Begum and three other litigants filed an application in the Supreme Court through advocate Satya Mitra. The petition challenges the transfer of prisoners to jails outside the Union Territories in alleged violation of the provisions of the Act. The petition states that persons detained under the local law cannot be taken out of the Union Territory as this law applies only in the Union Territory. These people are under preventive detention under the provisions of the Jammu and Kashmir Public Safety Act, 1978.
The petition alleged that more than 20 persons detained under the Public Safety Act have been transferred from jails in the Union Territory to jails in Uttar Pradesh and Haryana. During the hearing, the counsel appearing for the petitioners said that their family members cannot even talk to the prisoners. In such a situation, some kind of communication should be established.
,