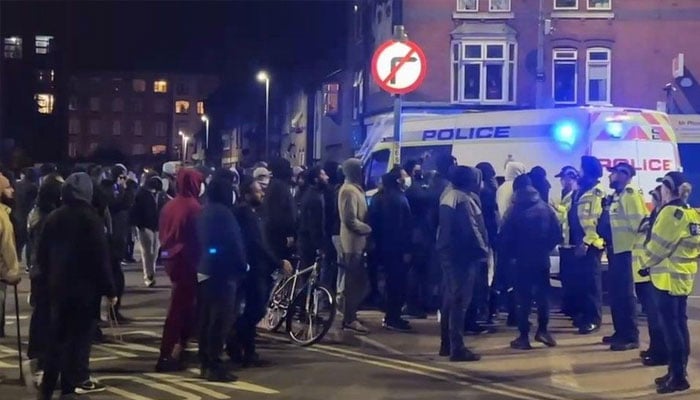 The ongoing tension in the English city of Leicester has not been eased since the India-Pakistan cricket match.
People who have moved to the city of Leicester in the UK from different areas are still in fear, these riots have created an atmosphere of fear and panic among the people who have lived together for decades.
In this regard, the councilor says that cricket matches have been played for 70 years, it is the small group that has caused the problem, we will soon overcome this problem.
Yesterday Ismail Bukhari, who has lived in Leicester for 45 years, told Geo News that the horrific scenes in the peaceful city have shocked us, he has never seen such situations in Leicester.
It should be remembered that after the India-Pakistan match in the Asian Cup, there was a dispute between Pakistani-British and Indo-British youths, for which more than 30 people have been arrested so far.
.