meeri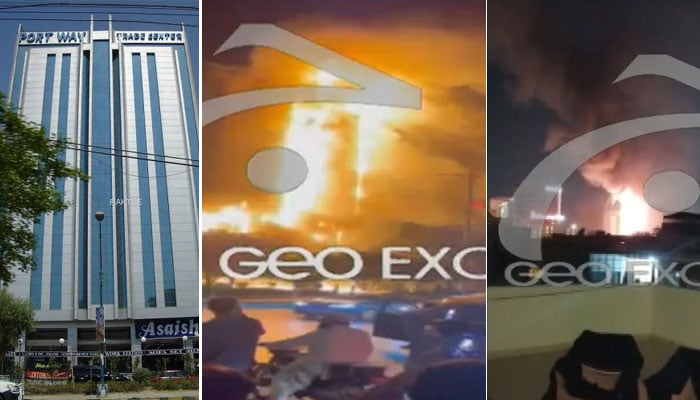 The fire in the 16-storey building near Faisal Nursery, Karachi has been brought under control, the cooling process is going on in the building.

The fire in the building was brought under control with the help of more than 12 fire engines and 2 snorkels, while one person was injured.
Flames at the 16-storey building, dubbed the Port Mall, could be seen from a distance, fire brigade officials declared it a level three fire, while firefighters were called from across the city to bring the blaze under control.
According to Chief Fire Officer Ishtiaq Ahmed, most of the offices have been set up in the commercial building.
He presented the possibility that the panaflex of the building caught fire due to a short circuit that spread to the building.
The Sindh governor has called for a report on the incident. They say whether the fire is an accident or a conspiracy, an investigation will have to be conducted.
on the other hand Traffic was closed for some time on the road from Sharia Faisal to the airport, but it has now been opened for traffic, and there is a contingent of police and rangers on the spot.
Officials say that the gas station in the immediate vicinity of the building affected by the fire is also closed.
.