meeri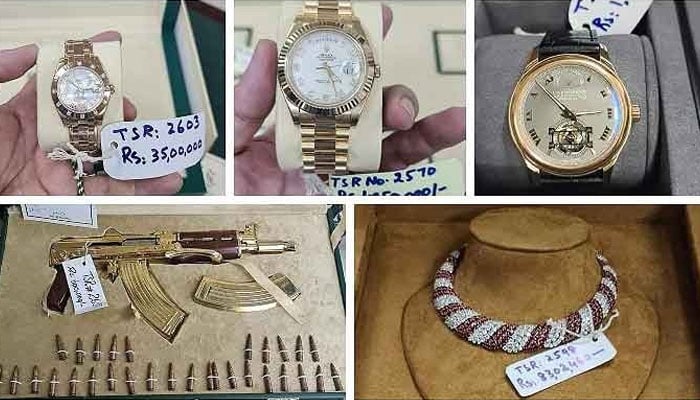 Jamia Naimiya of Lahore declared the Tosha Khanna law illegal on behalf of government officials.
In a fatwa issued by Jamia Naimiyyah, it is said that taking goods from Tosha Khana at a low price is a betrayal of trust from a Shariah point of view.
The fatwa said that according to the holy hadiths, gifts received by government officials would be collected in the treasury.
Muftis of Jamia Naimiya appealed to the Chief Justice to play a role in changing the existing law.
Among those who issued the fatwa are Dr Raghib Naimi, Mufti Imran Hanafi, Mufti Nadeem Qamar and Mufti Arif Hussain.
It should be noted that yesterday the federal government released the record of about 21 year old Tosha Khanna. Tosha Khanna's records from 2002 to 2023 are uploaded on the Cabinet website.
A record of 466 pages related to Tosha Khanna was uploaded to the website.
.