meeri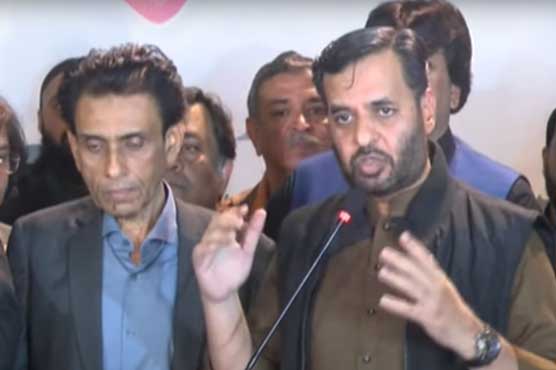 KARACHI: (Web Desk) MQM Pakistan leader Khalid Maqbool Siddiqui has said that it is everyone's right to win elections, but we will not allow elections to be taken away, together we will not allow Karachi's mandate to be taken away.
While holding a joint press conference with PSP President Mustafa Kamal, MQM Pakistan leader Khalid Maqbool Siddiqui said local elections are coming, local elections are most needed in Karachi, unity is necessary for survival of the city. Yes, the time has come to unite for a common fight, if the local elections will be conducted through fake census, constituencies, then no one will accept the results.
The MQM-Pakistan chief further said that the time has come for everyone to come out of political needs and identity and fight together, the economy of the country is linked to the economy of Karachi, everyone wants legislation in the third tier all over Pakistan. .
Speaking on the occasion, Mustafa Kamal said I salute Khalid Maqbool Siddiqui, Karachi is not an occupied city, we are all one on the issue of the city. I didn't see any interest, I won't see it in the future, I will raise every voice and support for the issues of the city, I will collectively do everything that is useful.
He said that even if tough decisions need to be taken for national interests, they will do so. They have already invited MQM Pakistan to the working meeting. The decision will be made after consultation with the workers. No party can solve that. no IMF can take Karachi out of economic crisis, city dwellers are not given jobs by making fake habitations, people of Karachi and Hyderabad are not given right to work.