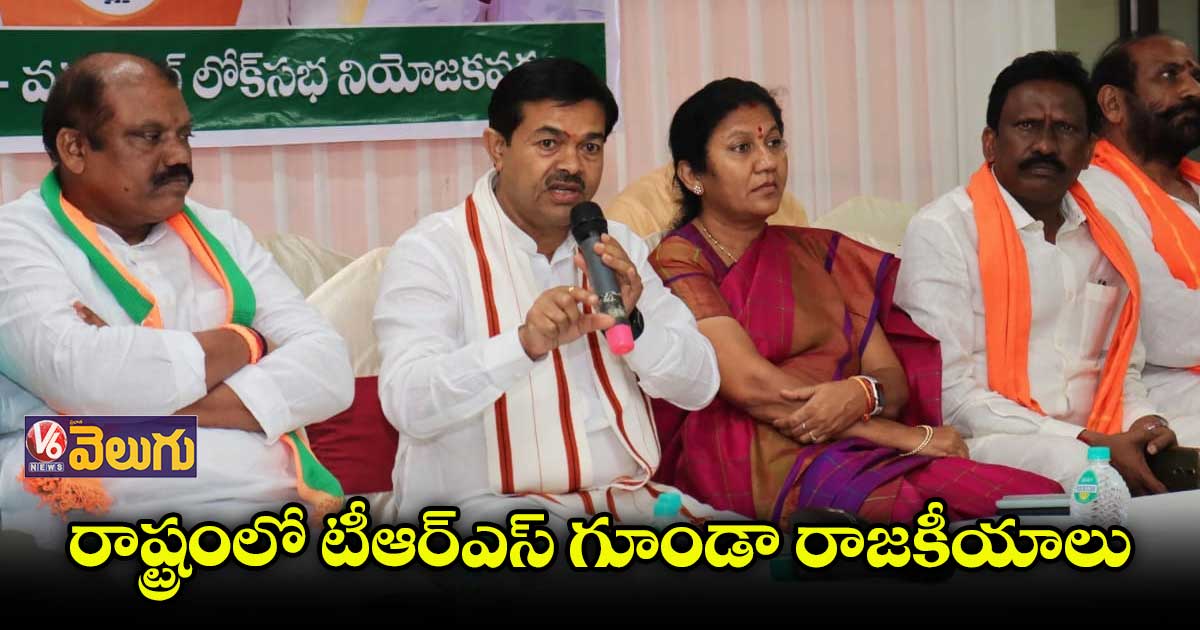 UP: Like Union Secretary BL Verma, it ends here.
CM KCR deceived people with many promises.
The BJP is confident that it will come to power in the next election.
Hanumakonda, Velang: BL Verma, union minister, accused the TRS of gang politics in the state and of attacking BJP workers. He said he would end gangster politics in Telangana like Uttar Pradesh and give people good governance. BL Verma came to the state to visit the Warangal parliamentary constituency as part of "Parliament Praws Yojana."
BJP leaders welcomed him warmly when he came to Orugallu on Friday. Later, BL Verma investigated the Immunization Center at Vaddepally Town Health Center. After that he spoke to the press at the Haritha Hotel in Nakkalagutta. CM KCR, who came to power with many promises, was outraged that it did not fulfill all its promises and deceived the people. He asked what happened to the three acres of land, jobs per household, and homes for the poor. If the center provides funds to realize the dreams of the poor under Pradhan Mantri Awas Yojana, KCR is accused of diverting it to other initiatives. They are accused of not participating in the Ayushman Bharat scheme brought from the center and taking away medical facilities from the poor. He expressed confidence that people would give proper advice to the TRS in the next election and that the BJP would come to power.
Fraud in Parliament…
BL Verma claimed there was a scam worth Rs. He said the BJP government, led by Prime Minister Modi, is working for the welfare of the people. Jan Dhan said he is offering accounts and depositing cash through various schemes. It turned out that billions of rupees were deposited in the farmer's account of the Kisan Thirty thousand Fund. He said he made a bold decision to fight the coronavirus and that the government's efforts have made the vaccine reach everyone. He said Modi was credited with providing free rations to nearly 80 million households during lockdown. After the press conference, the union minister attended the workers' meeting of the parliamentary constituency. Party General Gujjula Premender Reddy, former Minister Vijaya Rama Rao, Hanumakonda and Warangal regional presidents Rao Padma and Kondeti Sridhar participated in each program.
.