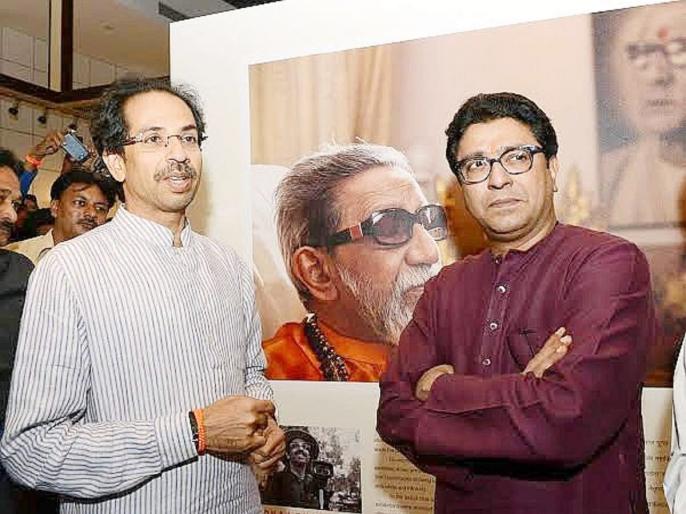 MUMBAI – Shiv Sena chief Uddhav Thackeray targeted MNS president Raj Thackeray at a public meeting in Mumbai. Uddhav Thackeray referred to Raj Thackeray as Munnabhai. After that, once again Uddhav Thackeray criticized Raj Thackeray by referring to him as Munnabhai. Raj Thackeray is currently on Vidarbha tour, he is touring to boost the party organization. Meanwhile, Uddhav Thackeray targeted Raj Thackeray along with BJP, Eknath Shinde in Shiv Sena group leaders' meeting.
Everyone is curious to see how Raj Thackeray will respond to Uddhav Thackeray's criticism. However, MNS leaders are already targeting Shiv Sena and Uddhav Thackeray. After MNS General Secretary Sandeep Deshpande, now Gajanan Kale has also hit back at Uddhav Thackeray. Balchi Sena's 'Mamu' must have forgotten, so remind them. Aditya Thackeray, the small nawab of Balchi Sena, was standing from Worli Assembly. Then Raj Thackeray did not give MNS candidate. Raj Thackeray showed magnanimity by not giving MNS candidate in Worli for Aditya Thackeray. Interestingly, Eknath Shinde met MNS President Raj Thackeray in 2012. Unconditional support of 7 MNS corporators for Sena mayor post in Thane Municipal Corporation. Gajanan Kale has suggested that it will take 7 births to understand Raj Thackeray i.e. Munnabhai, the father of Balchi Sena.
Uddhav Thackeray had criticized earlier too
A few days ago I received a call from a Shiv Sainik. He was asking me, Sir have you seen Lage Raho Munnabhai? I asked him, what does that have to do with it? So he said, in that film, Sanjay Dutt saw Gandhiji everywhere. He felt as if he had become Gandhi. Uddhav Thackeray had said that such a Munnabhai is going around now.
Get well Soon Mamu
MNS has also responded to this criticism of Uddhav Thackeray. MNS leader Amey Khopkar said that in the film Lage Raho Munnabhai, the hero of the film imbibes the thoughts of Mahatma Gandhi, just like Raj Thackeray also imbibes the thoughts of Balasaheb since childhood. Amey Khopkar criticized that Uddhav Thackeray needs to imbibe Balasaheb's thoughts. Balasaheb of Uddhav Thackeray was not understood. Also, he did not understand the movie Lage Raho Munnabhai. Amey Khopkar informed that we will send the DVD of the film to the Chief Minister so that he can understand it properly.
Web Title: Uddhav Thackeray 'Mamu' will have to take 7 births to understand MNS's Munnabhai Raj Thackeray
Get Latest Marathi News , Maharashtra News and Live Marathi News Headlines from Politics, Sports, Entertainment, Business and hyperlocal news from all cities of Maharashtra.
.