meeri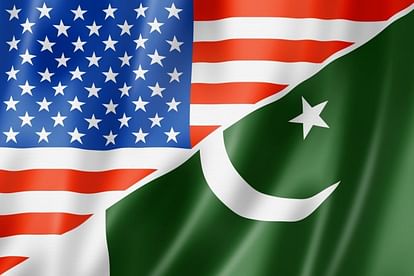 USA and Pakistan
– Photo: Social media
Expansion
Pakistan is currently facing the biggest economic crisis in the country's history. The International Monetary Fund has not agreed to release the bailout package. On the other hand, the world is expressing concern over human rights violations in Pakistan. In this episode, an influential US lawmaker also expressed concern about the continued violation of human rights and democracy in the Islamic country. The MP asked the Shahbaz government to enforce freedom of expression and the rule of law in the country.
"He will not hesitate to raise his voice against human rights violations"
In a tweet, Congressman Brad Sharm, a senior member of the US House Foreign Affairs Committee, said: "We are concerned about the increasing incidents of violence in Pakistan." The California Democratic lawmaker also said he would not hesitate to raise his voice against human rights abuses. The relationship between the United States and Pakistan dates back to the early 1940s, and over the years the two countries have worked closely on a number of global and regional issues, Sherman said in a video message. America should support democracy and human rights around the world, and especially in Pakistan, he said.
Pakistan: Pakistan facing cash crisis will buy cheap crude oil from Russia, claims – deal made at $50 per barrel
"America has no role in Pakistan's internal constitutional process"
Earlier, he tweeted that he spoke by phone with ousted Pakistani Prime Minister Imran Khan and met with Asif Mahmood, the Pakistani Democratic candidate running against Young Kim in California's 40th congressional district. He said that America has no role in Pakistan's internal constitutional and democratic process. But we should not shy away from raising our voice for human rights and democracy in Pakistan or anywhere. Commenting on Khan's politics, the US leader said: "I have no interest in supporting Imran Khan or any political party and I disagree with him on many issues."
The International Monetary Fund wants to see the rule of law and a stable Pakistan
Sherman, who has served on the Foreign Affairs Committee for 26 years, further said that Pakistan should allow its citizens to express themselves and hold peaceful protests. The Congress member said that everyone wants to see a peaceful, orderly, democratic and prosperous Pakistan where Pakistanis have the freedom to have open and political dialogue. He said the International Monetary Fund (IMF), with which the country has been in talks for a loan program for a long time, also wants to see a stable Pakistan that follows the rule of law.
Extremists threaten the possibilities of social harmony
Sherman also mentioned that Pakistan is facing many internal and external challenges. He said growing extremism, intolerance and discontent threatened the prospects for social cohesion in Pakistan. Since a ceasefire agreement between the Tehreek-e-Taliban (Pakistan) and the government collapsed in November last year, militants have stepped up attacks on security forces, installations and even mosques and markets in various parts of the country. However, there has been no major incident in Karachi for some time.
,