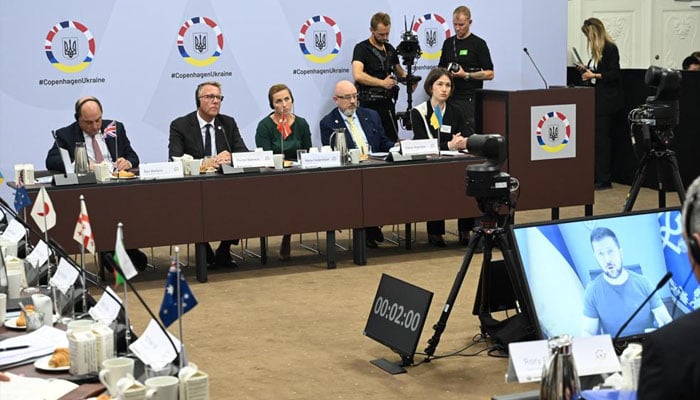 26 countries have pledged to raise 1.5 billion euros to help Ukraine's military, Danish Defense Minister Morten Bodskoff said at the end of a one-day European Union meeting.
According to the foreign news agency, this money will be spent on increasing weapons production and training Ukrainian soldiers.
The Danish defense minister said all countries had gathered in Copenhagen to consider aid to Ukraine.
British Defense Secretary Ben Wallis said the meeting proved that Russian President Putin's desire to prevent Western countries from helping Ukraine had failed.
The €1.5 billion figure includes contributions from Britain, Denmark and Norway, but other countries will contribute to the fund after approval by their parliaments.
It should be noted that the President of Ukraine Volodymyr Zelensky and his wife many times asked for help from the Western countries to continue the fight against Russia.
.